Footsteps Binley
Nursery & Preschool
Off Harry Weston Road
Binley Business Park
Binley
Coventry
CV3 2SN
Opening Times:
Monday – Friday: 08:00 – 18:00
Drop-Off Directions & Parking
The nursery is located off Harry Weston Road within Binley Business Park, a short distance from Coventry City Centre.
We are in easy access the M6 and the A46.
We have on-site parking for easy drop off/pick up.
Call Us
Footsteps Binley
This purpose-built nursery provides quality childcare in a cosy home from home setting for children from birth to 5 years.
We offer a broad range of activities for children to explore and expand their natural curiosity and learn through play.
We love the great outdoors, and our nursery features open spaces for our children to experience outdoor learning.
Our fabulous nursery has a wonderful team of early years practitioners, with a wealth of experience. Your child is allocated a 'Key Person', and this member of staff is the main care giver for your child, as well as being the main point of contact for your family. This is the start of us building a collaborative relationship between nursery and home life.
We promote close parent partnerships and provide daily updates and photos about your child's routine and activities through our online system.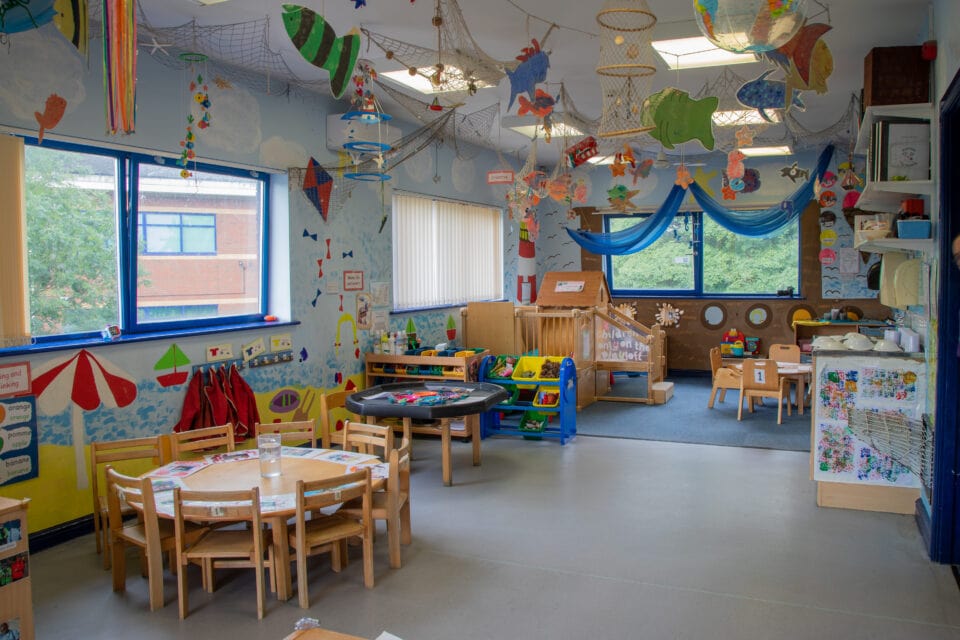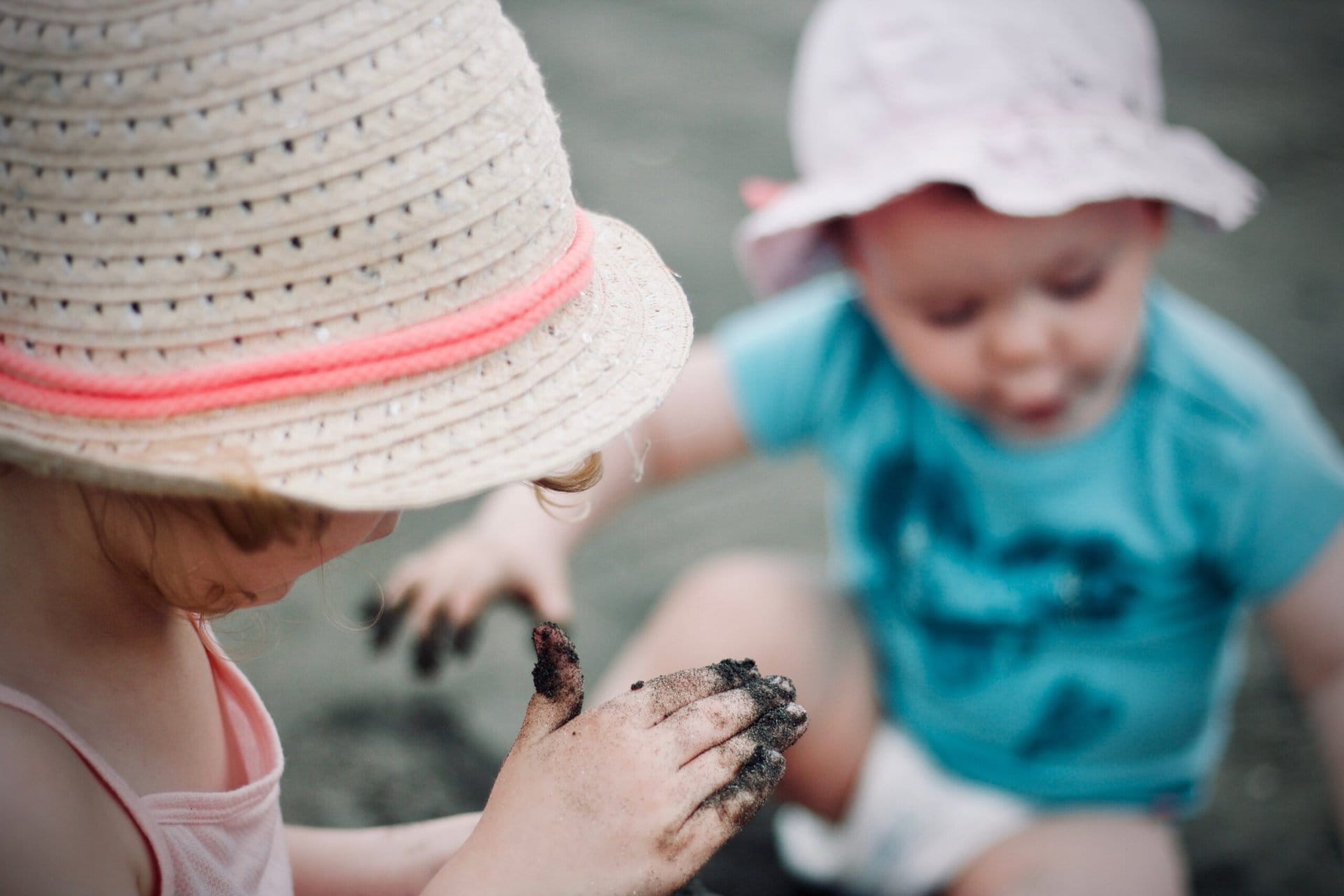 Nursery Facilities
Car Park
We have on-site parking available for easy access and convenience.
Meals & Snacks
We provide healthy meals and snacks as well as fresh water and milk. Our menus are seasonal and are certified by a children's dietician ensuring the right balance of ingredients for the children. All dietary requirements are catered for by our professional chefs.
Outdoor Garden
Our outdoor space offers an environment to explore and develop and provides a place where imagination comes to life.
Extra Curricular Activities
We provide fun and interactive extra-curricular activities that the children will enjoy and love, this can include language classes, dance, music and movement sessions, a variety of different sports classes, science and cooking sessions, and much more!
ICT Suite
Our ICT suite allows children to explore learning in a digital world. Age-appropriate resources provide children with an enhanced learning experience designed to support early years development and readiness for school. Activities are carefully planned and structured to promote literacy, pre-writing, maths, and science, all while promoting curiosity, allowing children to understand and take risks, building their confidence and eagerness to learn.
Fees & Availability
Nursery fees are dependent on the age of your child and your specific childcare requirements. Funding options are available, including the government's 15 and 30 hours funded childcare, and we also accept the Government Tax Free Childcare Scheme and childcare vouchers.
To request pricing and availability, please call us or complete the request a call back form below.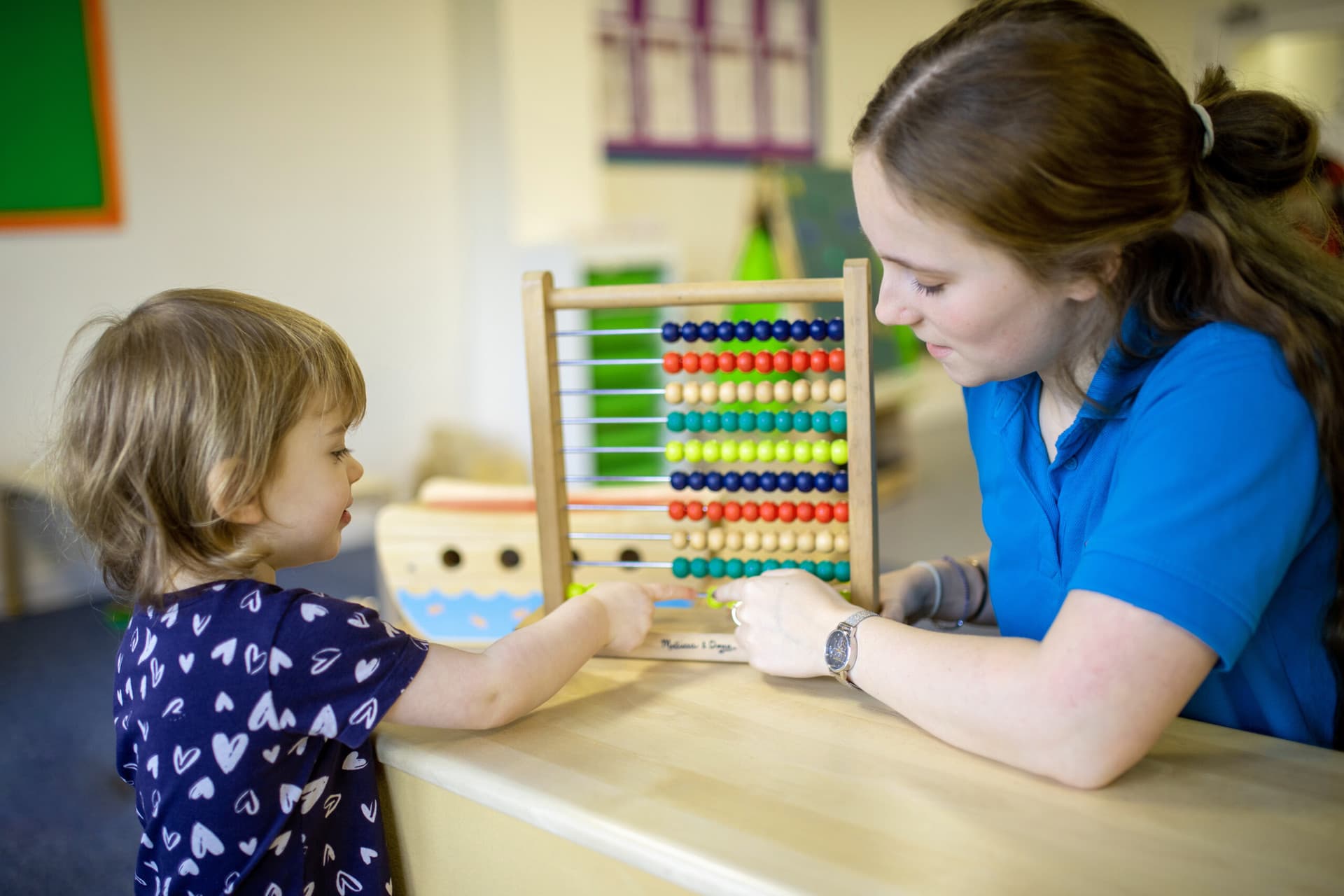 How we learn at Footsteps Nursery & Preschool
Babies
For our babies we provide a calm, relaxing but stimulating environment for children aged 0-16 months, and our nursery is the perfect place for children to begin their nursery journey
We offer settling in sessions for you and your child to feel comfortable and happy in a new environment, and the key person works to follow home routines with you
We offer a stimulating environment and a variety of resources for our babies to explore, develop, and discover through play
We promote sensory play from a very young age, helping children to make sense of the world by connecting what they see, hear, smell, touch and feel
We promote movement and balance and focus on early wellbeing awareness and physical development
The children have access to books and stories, music, and rhymes introducing early literacy and communication skills.
toddlers
Our toddlers can thrive as they become more independent, curious and begin developing their confidence
We provide a variety of activities to develop the children's speech and language to enhance their ability to form friendships, take turns and encourage them to become 'Confident Communicators'
We feel it is important to offer a range of natural resources and provide plenty of messy play opportunities to encourage learning through creative play
We encourage independence and free thinking by allowing the children to choose and lead activities based on their own interests. Observed by our practitioners' children become 'Independent Investigators'
We promote physical creativity through music and movement which is key in helping to develop children's fine motor skills.
Preschool
Our preschool environment supports 'school readiness' through a wide range of quality resources and equipment that promote all areas of the EYFS including maths and literacy
We embed maths and literacy into everyday routines providing opportunities for letter, sound and number recognition
We give encouragement and praise to our children inspiring them to investigate and be curious of the world around them
We promote an inclusive environment where we take part in a variety of cultural and international celebrations
Through experiences the children learn to become more emotionally resilient and can overcome and solve problems in their play, encouraging them to become 'Resilient Resolvers'
We provide school readiness initiatives focusing on learning life skills to prepare children for their next step into school.
Outdoor Space
Our children get 'one step ahead' and can wander, splash and run in our spacious outdoor learning environments
Whatever we do indoors can also be taken outdoors allowing children to adapt their play to the world around them
Our garden is essential for healthy development and wellbeing and children explore the outdoors in all weathers
Our outdoor space allows children to understand and take risks safely, and our outdoor equipment encourages physical activity and challenges
We offer discovery and investigative play opportunities, and our children are encouraged to try new things through activities such as role play, water play and sand play
We promote a 'grow your own' initiative for children to plant their own vegetables, herbs, and flowers.
Food & Nutrition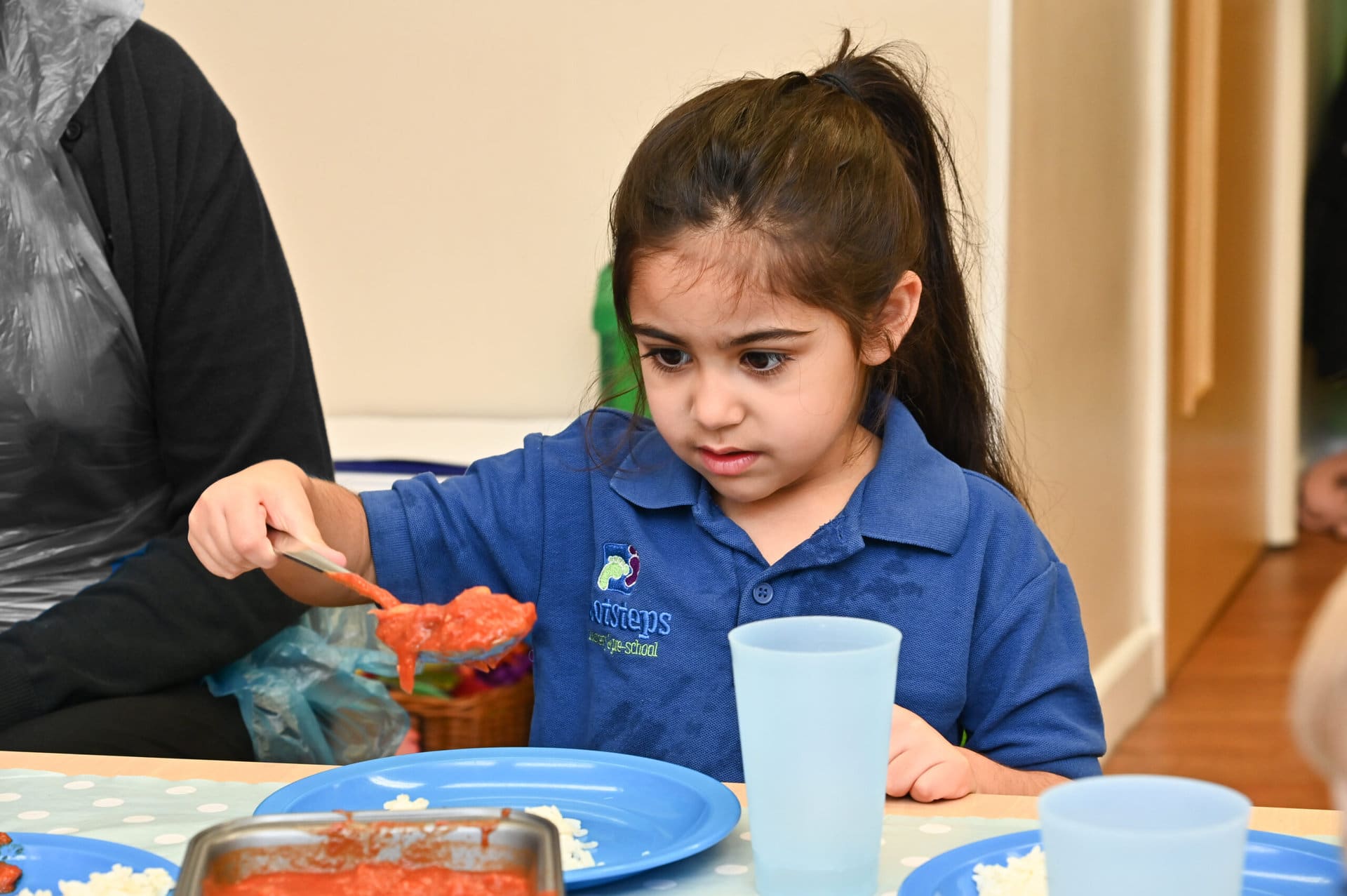 Our delicious, healthy and nutritious food is prepared and cooked by our onsite chef. All dietary and religious needs are met.
Our experienced team would love to meet you and your little one, so book a visit today and we will show you everything our nursery has to offer during your own personal tour at a time to suit you.
Our Team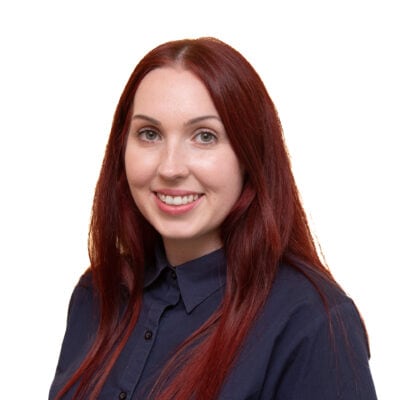 Abbye Dowdall
Joined: 2016
Hello, my name is Abbye and I am the nursery manager, and I joined the nursery in 2016.
I hold an NVQ level 4 and have over 15 years' experience working in the early years sector. With this experience I have been able to provide a stimulating and balanced environment for the children to thrive in.
Being a mother of two, I can relate to and understand our families' requirements at nursery, always remembering the little extras go a long way.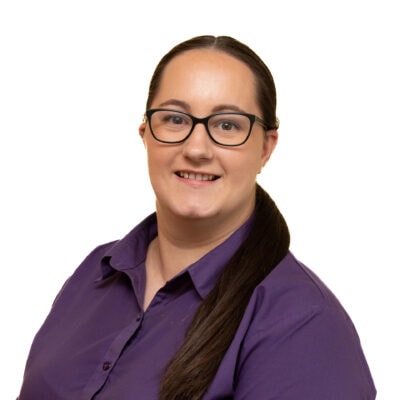 Amanda Russell
Joined: 2018
Hello, my name is Amanda and I'm the Deputy Manager.
I joined the nursery in 2018 as a practitioner and then went on to be promoted to Deputy in 2022.
I hold an NVQ level 3.
Our nursery builds an environment inspired by the children's interests, and our fantastic team make secure bonds and attachments with the children, and ensure every child has the best experiences and enjoys their time at Footsteps.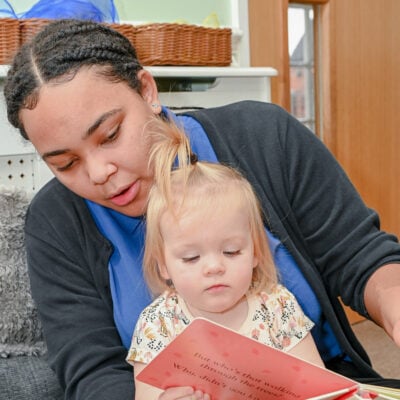 Our Team
We have a passionate team, who aim to create something special and different, ensuring every child's individual needs are met. We provide children with the support needed to grow and develop and give them the confidence, independence, and resilience they need to succeed.
We have a dedicated senior team who support the nursery management in striving for delivering excellence by enriching home from home environments with an expertly trained team.
All staff complete comprehensive training, further developing their knowledge and understanding of children's development, covering all key aspects in keeping children safe.
We can provide advice and support for all our families on a vast range of topics by pulling together our combined experience.
Join us at our next Open Day
Saturday 20th January, 9am-1pm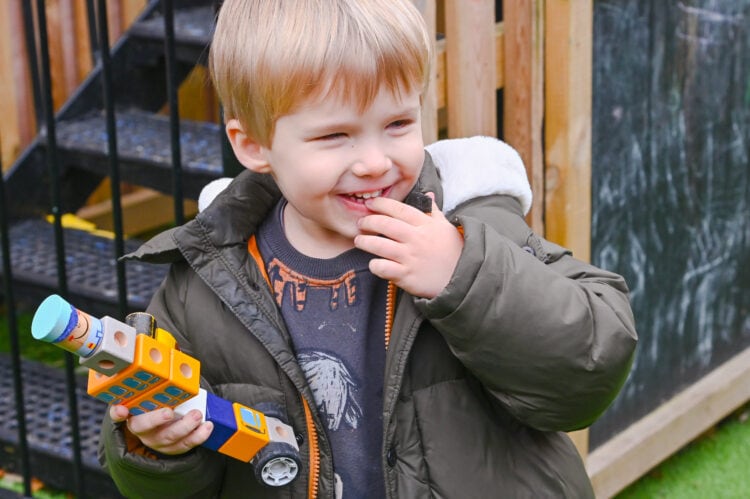 Call Back Request
If you would like us to give you a call back at a time which is more convenient for you, please fill in the form below.
Footsteps Nursery & Preschool
Binley